Sew Steady Westalee Circles on Quilts Honeycomb Template
The Sew Steady Westalee Honeycomb Template allows you to use the Westalee Design Stitch and Rotate technique to quilt beautiful Honeycomb designs with 8, 16 or 32 rotations on 3.5", 5.5", 7.5", 9.5", 11.5", 13.5" or 15.5" blocks. Change the number of rotations, add circles, squares, ovals, artisan curves to create your own designs.
Available in high shank, low shank and Long Arm.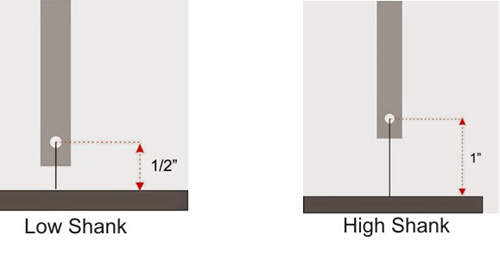 *Please Note - Ruler foot is not included and must be purchased separately if you do not already own this foot. 
Sew Steady University: Your Complete Education Resource for Quilting and Sewing with Rulers
If you are ready to learn more about free motion quilting and revolutionize your quilting, check out Sew Steady University!
Sew Steady University's mission is to provide education, tools, and techniques from beginning to advanced quilting and sewing. They offer many courses to learn from some of the industry's best educators to complete quilting and sewing projects with step-by-step instructions. They also offer many free courses for you to choose from! You'll receive online instructions, videos, blog support, and certificates as you complete courses along your quilting and sewing journey.
Click here to see what you could learn from Sew Steady University!